We set some calendar & topic plans for the next few months–1:30 PM At Southeast Library unless otherwise noted.
July discussion with the author, Charlie Jane Anders, of _All the Birds in the Sky_ at Diversicon, co sponsored with Second Foundation & the North Country Gaylaxians. Exact time & location at Diversicon to be announced.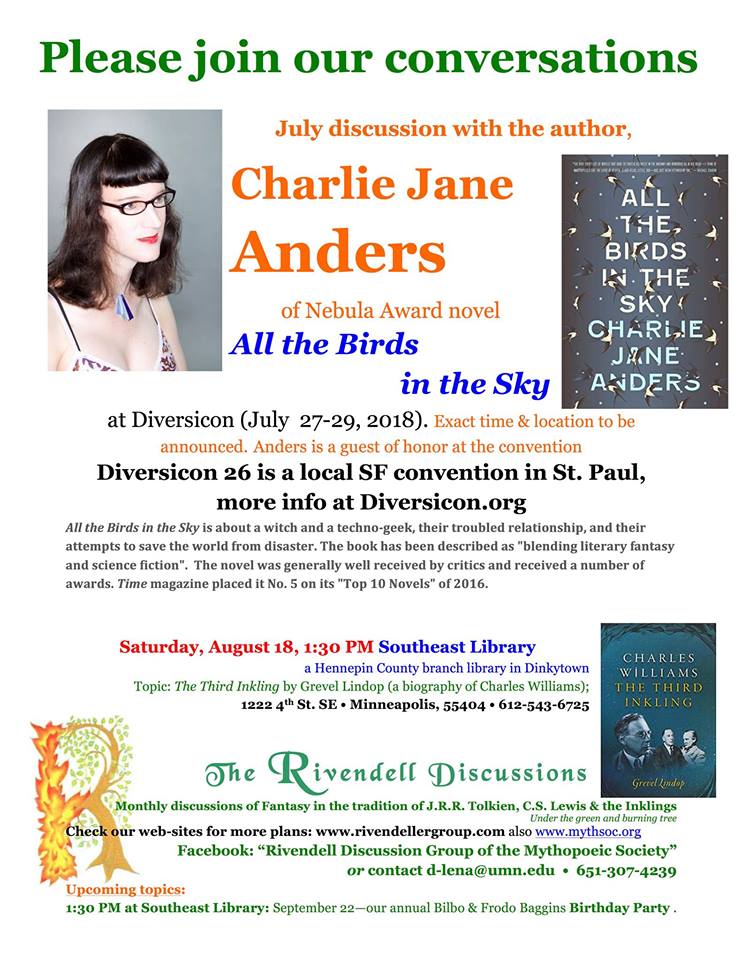 August 18–_The Third Inkling_ by Grevel Lindop (https://www.amazon.com/Charles-Williams-Inkling-Grevel-Lindop/dp/0199284156)
September 22, our annual Baggins Birthday Party.